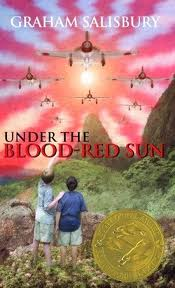 Hey, Kids!
Kudos to Franklin, John, Cogan, and Hannah for completing the Blogging Challenge for week 1.  You kids chose interesting people and thought up very intriguing questions.  I was impressed!  
In light of the novel we are reading this month, Under the Blood Red Sun,  and in response to the Blogging Challenge from week 1, here is a letter written by an unnamed sailor from Pearl Harbor.   Think about what we have read/learned about the attack so far, and read this letter. 
Photo Credit: Marine Corps Archives & Special Collections via Compfight cc
What questions would you ask this soldier? 
Here is the link to Blogging Challenge Week 2.  You have lots of options, but one is to write about something you are passionate about.  I'll be working on this challenge, too!  Deadline is next Sunday.  Make sure you check out some of the blogs from other students around the world who are participating as well.  Have fun!  I'm looking forward to reading your posts.
Parade Magazine ran their annual "What People Earn" issue this week.  They included a 27-year-old blogger who makes $18,000 a year.  That could be you! 
What do you think are the pros and cons of blogging for a living?